5 Ways to Ease Caregiving
By Barbra Cohn ~ author of Calmer Waters: The Caregiver's Journey Through Alzheimer's and Dementia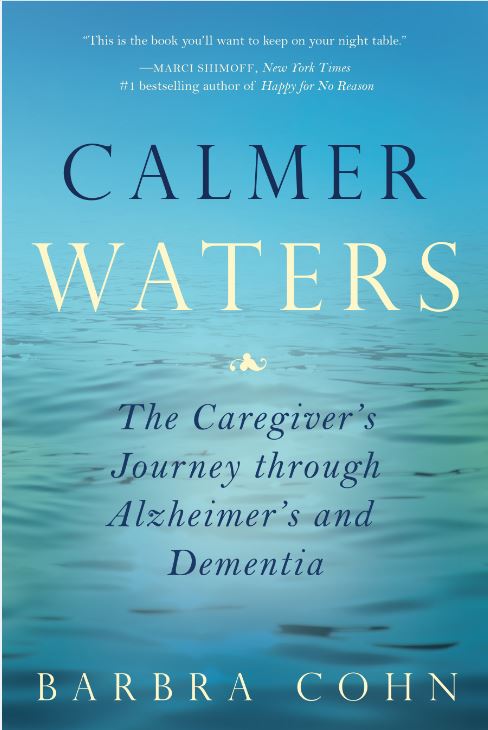 Caregiving is one of the hardest things anyone will ever have to do in this lifetime. And it's been said that everyone, at one time or another, will either be a caregiver or be taken care of.
Here are 5 ways to make it a little easier.
Breathe
Breathe deeply. Most of us breathe shallow breaths that restrict oxygen flow to the lungs and throughout the body, resulting in fatigue and depletion of our vital energy. Breathing is not only free, but it will set you free. Try this simple exercise: Sit on a chair with your back straight and focus on your breath. Take a deep breath, and then let it go, exhaling all the stale air out of your lungs. Continue for several minutes. Notice any sensations in your body. Eventually your body and thoughts will settle down, and you'll emerge feeling more relaxed. Try to do this at least five minutes on a regular basis.
Laugh
Find something to laugh about every day. When your care partner does or says something outrageous, instead of getting upset or angry turn it around and laugh with him/her (not at her). It will diffuse the situation and bring the two of you emotionally closer. You can always watch brief "you tube" videos that will elicit at least a smile, and hopefully a belly laugh.
Keep a Journal
Keep a journal. Writing down your fears and frustrations is a wonderful way to express your thoughts quickly without having to leave the comfort of your home. Don't worry about spelling or grammar. Just get the words down quickly. You'll be surprised by how much better you feel afterwards.
Exercise
Move! Exercise is vital to staying healthy and strong. The days you feel "stuck" or stiff are the days it's most important to put on your walking shoes, sunglasses, and a hat, and go for a walk.
Take a Bath
Take a bath. Hydrotherapy has been used for thousands of years as a healing modality throughout the world to relieve stress, release aches and stiffness, and refresh the mind and emotions. For an added benefit, add Epsom salts and/or essential oil.
*                                                  *                                                *
For more information on the caregiver's journey, pick up your copy of Barbra's book, Calmer Waters: The Caregiver's Journey Through Alzheimer's and Dementia  available wherever books are sold.
About the Author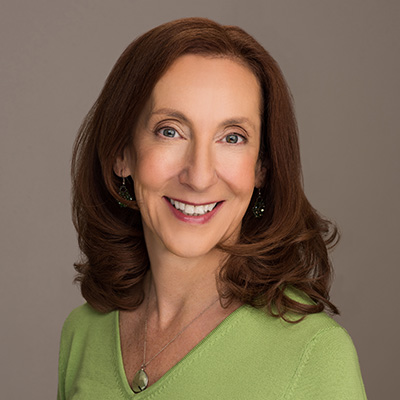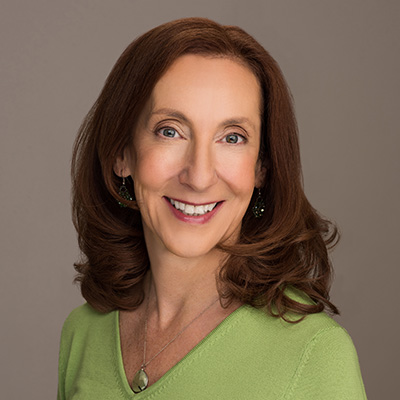 Barbra Cohn has been a professional writer for 35 years, and has written hundreds of health and travel articles for national, regional and local publications. For a decade, she cared for her husband, Morris, who passed away from younger-onset Alzheimer's disease at age 69.
As president and owner of Cohn Writing Solutions, Barbra writes sales copy, newsletters and articles, and analyzes scientific studies for cosmetics and nutritional supplement companies. Her writing has appeared in AAA's Encompass, First for Women, Nexus, Midwest Today, Shofar, YM, Sh ma, Boulder Magazine, Delicious!, Seasons, Better Nutrition, Energy Times, Inside Karate, Conscious Choice, Girls Life and numerous other magazines and newspapers.
In addition to holding a Master's degree in professional writing, Barbra holds a BA in both English and Religious Studies and a Certificate in Nutrition from the Bauman College of Nutrition. As a nutrition educator, she offers nutritional support to caregivers, guiding them to make healthy food and lifestyle choices.