An Enigmatic Group of Writers
So, I'm always pushing the deadline. Whether it's preparing lectures, grading papers, writing stories, doing taxes, whatever…one eye is on the clock and the other is on my calendar. Today is Dec 3rd and I'm already feeling the Christmas deadline looming. I miss the days when shopping was fun and leisurely (or was that merely once upon a dream?).
Fortunately for my family, I belong to an eccentric and sometimes enigmatic group of writers called Sisters in Crime. SinC is a not-for-profit organization for writers and fans of mystery, suspense, and crime. SinC promotes networking, craft improvement opportunities, and publishing opportunities. They also support libraries, independent book stores. The Indiana chapter is called Speed City Indiana Sisters in Crime. We meet once a month at Barnes and Noble at the Crossing, Indianapolis and have a critique group, a business meeting, and a guest speaker (open to the public). We have a good relationship with the staff at BN and they've offered us a chance to participate in their Book Fair this Sunday, December 6th. This is a sweet deal for our SinC chapter because BN will donate a percentage of the day's sales of anything and everything to us!
Now, I'll explain how this is fortunate for my family. On Dec 6th, I'll be one of the Sisters (and Misters) at BN signing books,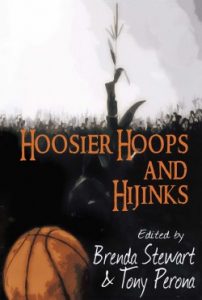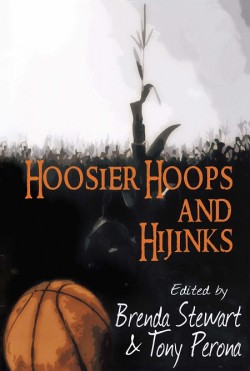 running games, giving away stuff…and shopping for presents! Ta da… I get a decent start on my shopping, and SinC benefits.
Win, win! If you can, join us at Barnes and Noble, 8675 River Crossing Blvd, Indy, on Sunday from noon to 4 pm, stop by our tables and say "hi," have a treat, play a game, join our chapter; or shop online using our book fair ID number on the payment page: Bookfair ID#11761897.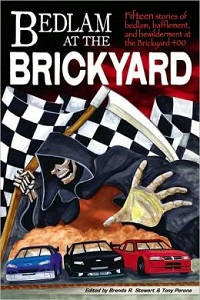 Thanks! Diana Catt Speed City Indiana Sisters in Crime, 2015 Secretary, 2016 Program Chair, Author of Below the Line (2015) SCISinC anthologies: Racing Can Be Murder, Blue River Press (2007) Bedlam at the Brickyard, Blue River Press (2010) Hoosier Hoops and Hijinks, Blue River Press (2013) Decades of Dirt, SpeedCity Press (2015) (A 2016 Bicentennial Legacy Project)