Have you considered taking a trip to a winery? Well, if you have wondered what it entails or just want a little information brush-up, the follow information from Todd and Becky Outcalt authors of Indiana Wineries: The Ultimate Guide to Wine in Indiana will help you out greatly. They sat down and answered some questions about wineries in Indiana.
Where did the idea of writing a book on Indiana Wineries originate?
A few years ago Todd took on a writing assignment that included, in part, an excursion through Napa Valley in California. This trip afforded us an opportunity to begin tasting some of the finest wines in the world—but we were also taken in by the winemaking process from vine to bottle and wanted to learn more about it. We began asking winery owners if they would tell us more, and we were surprised at the hospitality in this industry, as most escorted us "back stage" and began teaching us some of the processes and insider information. This trip led to other trips soon after, including other regions in California, to Oregon, Washington State, and to Michigan. 
During one of these trips to Michigan we also began formulating an idea for a book on Indiana Wineries. We had already visited quite a few, but thought it would be both fun and educational to visit all of the wineries in our Hoosier state, taste the wines, and write a profile of every winery. And that's what we've done! We hope the book will provide an overview of every winery, the amenities, the tastes, the labels, while also enticing readers and wine lovers to give new (and established) wineries a try. We hope this book will be a boon to all of the wineries in state and will provide travel advice and tasting advice for those who are asking: What's special about the wineries of Indiana?
How did you go about writing about and photographing the wineries?
At first, this seemed like an arduous task to us: visit every winery, talk to the owners, photograph, and then do write ups. But we simply broke the state down into smaller increments and made our plans—usually weekend or one-day get-aways where we typically stayed in local B & B's. We just kept plugging away at the list of wineries, and learned about new ones as we went along. We would sometimes make a reservation to visit with the owners or winemakers, but most often we would just show up (and sometimes tell the owners who we were and what we were doing), taste the wines, ask lots of questions, take notes, photograph the facilities, and then head to the next location. In actuality, it was fun . . . and we quickly learned that this Hoosier hospitality thing is for real. Every winery in Indiana, whether established for decades or startup, was managed and staffed by open, friendly, warm and inviting people.
At one point we happened to meet a wine writer from California who confided in his travels: "What makes your in-state wineries so special is the uniqueness of each place. They are all different in feel and amenities."
We think so, too. And we are sure that people who pick up the book will learn new details about their favorite wineries and discover new facts and features that will help them appreciate what they can find in Indiana, north and south.
Because you have visited most of the wineries in Indiana, what is your impression of the Hoosier wine scene?
Well, as noted earlier, Indiana wineries are as diverse as any you will find elsewhere—perhaps even more so. A person can visit certain regions of California, for example, and encounter nothing but Cabs, or Zinfandels, or Chardonnays. There's nothing wrong with that. In fact, it can be quite fun to compare across a single grape or vintage. But Indiana offers a little of everything.
For example, some Indiana wineries are strictly estate—with their wines coming from grapes grown on their own grounds. Other wineries not only produce their own estate wines, but also bring in produce or juice from other regions of the country (or the world). Of course, this is a common practice on other wine regions, too—even California. But Indiana is making a name and growing prominence for certain grape varietals that thrive in our climate and topography.
Among the grapes a person will find across the state—Chambourcin, Traminette, Cayuga White, Foch, Cabernet Frank, and Norton (and many others)—are among those vines that thrive well here and produce some of the best wine, in class, in the nation. We would also point out that many Indiana establishments have top-flight winemakers and vintners, and overall the quality of our Hoosier wines continues to improve year by year.
Although we are not wine experts or sommeliers by any stretch, we have come to recognize those varietals, in bottle, that compare favorably to others. Our belief has always been that, as people learn more about the entire wine scene in state, they will find their favorite places and labels, but will also be willing to try new wineries. We are still growing as a wine state, and that's what makes our Indiana wineries so exciting. In certain respects, it's like being on the frontier. It's exciting to see how wineries develop year by year and how the wine trails and festivals attract new people.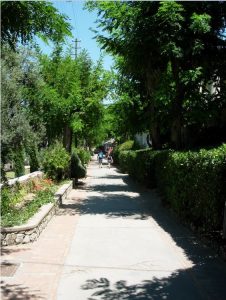 What makes this book appealing to wine lovers?
For those people who love wine and live in Indiana, this book will be a helpful guide for travel, wine tasting and appreciation. It is also helpful, as it will provide the type of information that will enable wine lovers to plan trips to places, in state, they may not have considered and others realize that they don't have to go far to find great wines.
In short, Indiana Wineries is perfect for travel bugs, weekend get-aways, visitors to wine festivals, dates, music affectionados, scenic drives, or anyone who wants to know the where, why and how of Indiana wineries.
What might newcomers to the Indiana wine scene learn from this book?
We hope, plenty. First, even wine experts can benefit from the listings in the book and the grand overview of Indiana's wine history and culture. We've packed the book full of recipes, facts & figures, maps, suggestions, and so much more. So if experts can learn from the book, so can novices.
Newcomers can take away a quick (but deep) profile of wineries and their respective labels. So when visiting a winery, one isn't going in blind, so to speak. There are photographs, names, places, varietals—all designed to help the newcomer feel "at home" before he/she ever walks in the doors.
Do you have any recommendations?
We could recommend our favorite wineries, our favorite wines, and our opinions on so many topics . . . but the fact is, wine is a subjective matter. Does a person enjoy sweeter or dryer wines, for example? Is ambiance of the winery important or not? Does a person appreciate simply the best wines . . . or are other factors equally important (such as price, location, hospitality)?
Taken as whole, it's always best to hold our opinions to ourselves—which is what we do in the book. This title is really a celebration of Indiana wineries. Our blog is a perfect venue for us to answer some of those personal questions and give advice . . . which we are happy to do.
We hope people will visit us at www.indianawinery.blogspot.com
Enjoy the wines. And we hope wine lovers will enjoy this book!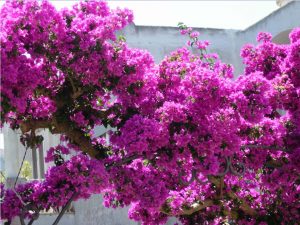 ~Todd & Becky Outcalt authors of Indiana Wineries.
Photos by Todd Outcalt.