I've known hundreds. Hundreds of people, that is, who have made their respective journeys with cancer. And I've learned much. But the one lesson that stands out is the necessity of celebrating the small victories when one is battling cancer. One victory is not enough—or it is too overwhelming.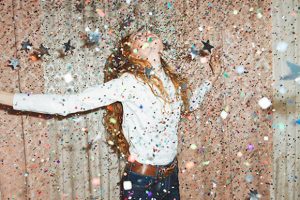 Every cancer journey needs to be made day-by-day. There are few exceptions. In the small increments related to gathering information, processing choices, making decisions, and following through with preparation and exposure to surgeries, treatments and medications—the small victories need to be celebrated. This approach will also allow for refreshment and renewal. Celebrating the small victories will allow a person to keep his/her focus on the next steps, the next phase, the next day.
Consider creating your very own cancer calendar—your personal guide that will keep you on track, help you to take one day at a time, and allow you to cast your eyes and your energies to the next step on your way to wholeness. A calendar of this variety can keep you focused, and also allow you space to write in important family days, times when you will need personal space, or other concessions you need to make for yourself. Your calendar could also include recreational times, or windows when you will have more energy to engage in more energetic activities. A calendar will help you to pace yourself day-by-day as you work toward the one big goal . . . which is being cancer free.
And don't forget to celebrate your small victories with cancer. Some of these may be the end of a treatment cycle, a successful surgery, a release from the hospital, a special day with your family or friends, or just an afternoon when you felt especially energetic or blessed. It could by anything special to you . . . but celebrate it as another step of hope. It's the small victories that add up to success.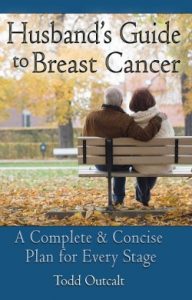 ~By Todd Outcalt, author of Husband's Guide to Breast Cancer