If I had known what fun it is "Writing Irish," I would have started half a century ago.
Maybe I was so slow to go Irish due to my Scots blood. Our bookshelves at home were loaded with Burns, Scott, MacDonald and Stevenson. Mighty bards and storytellers, but a different branch of the Gaels.
But I should have been infected young by all those great Irish authors I read in school — Swift, Moore, Shaw, Yeats, Joyce — who kept Literature classes from being dull.
And I should have taken clues from all those rowdy Irish newspapermen I worked with as a young journalist, who kept the newsroom alive with eloquence and laughter. It was never dull there, either. Language was music.
But always the slow learner, I was in my seventies and had written a dozen books before I ever came up with an Irishman for a protagonist. I created Paddy Quinn as a lowly Army camp errand boy in the Mexican War, in my novel Saint Patrick's Battalion.
Irish immigrants were hated and abused in the United States in those days, and many Irish soldiers deserted the American Army to fight on the side of Catholic Mexico. The boy Quinn saw all that drama happening.
Paddy had learned to read, and he scribbled in a diary and a sketchbook, and evolved toward manhood in that war writing, and, therefore, thinking big. He was on the way to becoming a somebody instead of just a scorned servant.
And because he was of the bardic Irish race, he had certain characteristic strengths, talents, and weaknesses that made me feel young
again. By the end of that novel, I was so hooked on writing Irish that young Quinn grew up to be a famous Civil War correspondent in my next novel, Fire in the Water.
It was issued last fall by this publisher — who happens to be, by the way, a cheery Irishman by the name of Doherty.
A Happy Saint Patrick's Day to us all — with a tip o' the hat to me own St. Andrew.
~ James Alexander Thom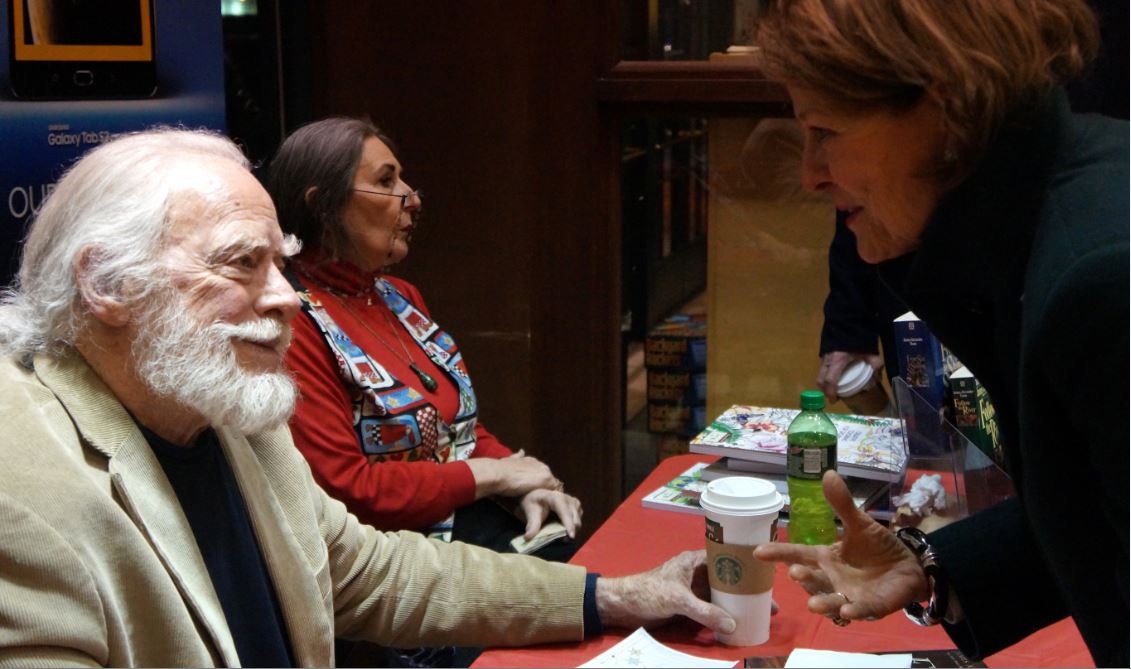 James Alexander Thom is an Indiana-born Marine veteran, and was a newspaperman, magazine freelance writer, and Indiana University Journalism School lecturer before he became a full-time historical novelist known for his thorough research in archives and in the field. His American frontier and Indian war novels have won national awards and sold more than two million copies. Two were made into television films. Thom's family history drew him to the Civil War era. His namesake was killed in the Battle of Fredericksburg, and his great grandfather survived the deathly Andersonville prisoner-of-war camp. Several years as Ohio River historical lecturer for the Delta Queen line provided technical knowledge and riverboat lore for this book. Some of his books include Follow the River 9780345338549, The Art & Craft of Writing Historical Fiction 9781582975696.