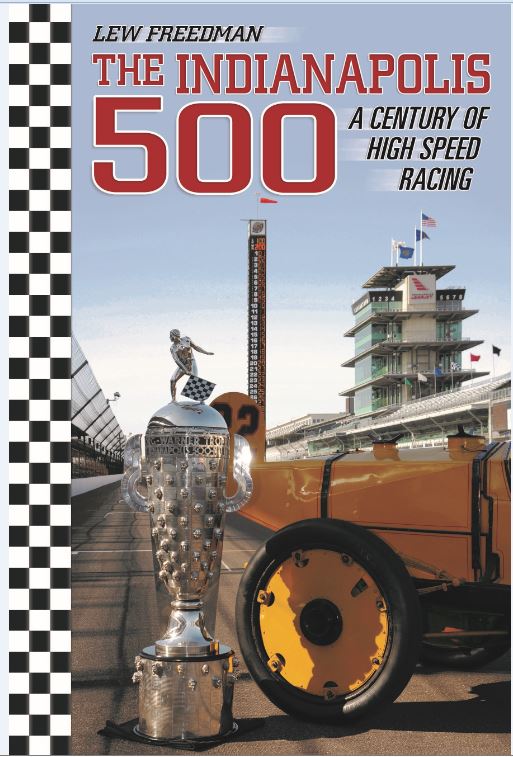 The following is an excerpt from Indianapolis 500: A Century of High Speed Racing by Lew Freedman. Enjoy the beginning of this fascinating history.
The first Indianapolis 500 took place in 1911 when the "Average Joe" in the United States did not even own a car for private transportation, or at least one that had an enclosed body and could take him very far. Compared to the cars on the road these days, passenger cars moved at the speed of golf carts, so right from the beginning, just being able to watch a race car speed around an oval at more than ninety mph was breathtaking.
Initially construction of the Indianapolis Motor Speedway was not aimed at auto racing, but automobile development. Indianapolis was vying to become the nation's motor vehicle center, competing against Detroit for the soul of the industry. Detroit had Henry Ford. Indianapolis wanted to lure manufacturers with a splendiferous testing facility. The world's most famous automobile race was begun as a tenant for the Speedway, which opened its doors in 1909 and successfully attracted crowds well into the thousands for motorcycle racing and other events.
The Speedway itself was a showplace from the start and it took almost no time before the Indianapolis 500 race added more cache to its fundamental reason for being. From its inception – and its reputation only grown and enhanced – the Indy 500 was the longest, most prestigious, most popular, and most exciting automobile race in the world. This new gravel-and-tar track built for $250,000 on 328 acres of what had been farmland six mile west of the city at the (now-famous address) corner of 16th Street and Georgetown Road lured fans fascinated by speed.
Lew Freedman is a veteran newspaper sportswriter and experienced author of more than 75 books. He spent 17 years at the ANCHORAGE DAILY NEWS in Alaska and has also worked for the CHICAGO TRIBUNE and PHILADELPHIA INQUIRER. Lew is recipient of over 250 journalism awards.