The Fine Art of Murder covers art like paint covers canvas
 By MB Dabney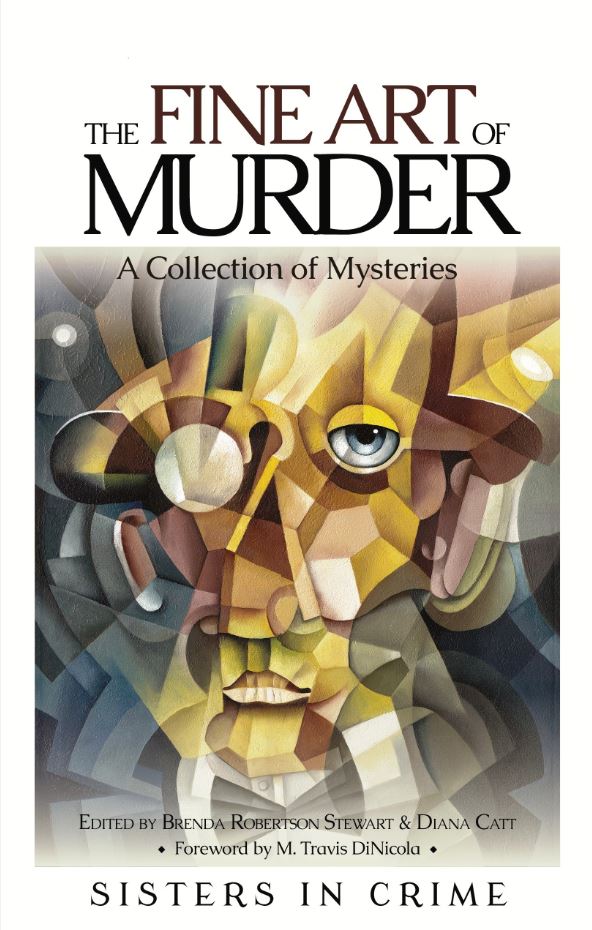 From the Penrod Art Festival to the Herron School of Art, from a serial killer to a jealous rival artist, from art masters such as Picasso and Monet to local artists, the 18 short stories in The Fine Art of Murder cover a lot of ground and offer a fresh take on fine art.
The collection is the latest anthology Blue River Press is publishing by the members of the Speed City Indiana chapter of Sisters in Crime, coming on the heels of Racing Can Be Murder (2007), Bedlam at the Brickyard (2010) and Hoosier Hoops and Hijinks (2013).
"We are really proud of this collection of stories," says chapter president Cheryl Shore. "They blend crime, murder and fine art in ways that are exciting and at times thought-provoking."
The theme in The Fine Art of Murder is different from that of the three previous efforts published by Blue River Press. FAM breaks away from covering sports to explore the art world. But there is an old-hand once again at the helm.
Brenda Stewart, who helped edit the three previous Blue River Press books, co-edits the collection with first-time co-editor Diana Catt.
"Diana's take on the stories is so fresh and insightful," says Stewart. "It was such a pleasure working with her."
"This was a wonderful experience bringing these stories to life and working with Brenda, who is as precise in her work as an editor as she is as a writer. It's been a blast," says Catt, who has also authored a story if each of the chapter's anthologies.
Sandwiched between each story are wonderful insights into Indiana's art heritage. Brief stories, each also written by a member of Speed City Sisters in Crime, highlight renown Hoosier artists, pop art, sculpture and much more.
In describing the anthology in his foreword to the book, Travis DiNicola says, "Like any good museum collection, there is something for everyone."
Which is why the chapter is again proud to be working with Blue River Press, says chapter president Shore. "It's been a great relationship that we hope will continue into the future."
You can pick up you copy of The Fine Art of Murder here on this website or wherever books are sold. Enjoy!