It was over a year ago when Blue River Press publisher, Tom Doherty, invited me to contribute to the All About series of children's biographies. Specifically, he asked me to consider writing the biography of Dr. Martin Luther King, Jr. But right away, he wanted to know if I knew anything about the Civil Rights leader, or at least enough to get started on the project.
Since I was born in 1960, I was rather young to remember Dr. King from direct memory and experience, but later in life I did find some rather interesting connections as I studied Martin's ideas and his writing. I knew, for example, that Martin had attended a United Methodist related graduate school–Boston University–for his Ph.D. studies. I had also applied to BU when I was considering seminaries (I am a United Methodist pastor) and had been accepted to that school as well as to Duke University. And noting Martin's doctoral dissertation–which was a paper on neo-orthodox theologian Paul Tillich–I realized that I also had written papers on Tillich during my graduate studies.
And then there were the other influences, such as Gandhi and Henry David Thoreau–a diverse duo that I, too, had read and studied years later.
But writing All About Martin Luther King, Jr. was most of all a learning experience. Writers often write in order to learn, and for me, writing this children's biography was both captivating and challenging.
My hope is that children from all walks of life will gain much from studying about Martin and will come away feeling encouraged and empowered to make changes in their world. Remembering Dr. Martin Luther King, Jr. is just one facet of the book. Walking the walk is another.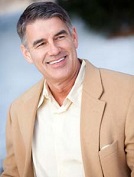 ~Todd Outcalt
A pastor, husband, father and writer,Todd Outcalt has written several books for Blue River Press including Husbands Guide to Breast Cancer and Indiana Wineries. When he is not busy helping others or writing, he enjoys time with his wife, reading, kayaking, and hiking.
Keep up with breaking news from Blue River Press by following ups on Facebook, Twitter and Pinterest.