Martin's Great Words
One of the privileges I've enjoyed through writing All About Martin Luther King, Jr., is speaking to children.  It is an honor to talk to children about Martin's life and the grand ideas of equality and justice that shaped his life from beginning to end.  And when speaking to children, I always make a point of noting that Martin was a remarkable student–a fertile mind who could glean ideas from sources that, at first blush, might seem a far cry from struggles related to race, gender, or poverty.
As a child, Martin was a top student, and he graduated from high school in his early teens, having skipped three grades.  In college, Martin again graduated at the top of his class, and repeated the same in his graduate, Ph.D. studies at Boston University.
Children can learn many lessons from studying Martin's life and his thought, but first among them might be the joy of education.  In many respects, Martin was a life-long learner, and his classroom became the streets and the conversations he was having with people from across America.  He always said that he was drawn into the Civil Rights struggles because of the bravery of Rosa Parks, and, even thought many people considered Dr. King to be first and foremost a Civil Rights leader, in his mind, Dr. King was always a pastor and a friend.  His vision transcended race and embraced everyone in the grand dream of equality and justice for all Americans.
Likewise, the most difficult portion of the book for me was deciding which of Martin's words (his quotes) to include.  There are so many.  And so little time and space to honor them.
~Todd Outcalt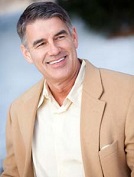 In addition to writing All About Martin Luther King, Jr., Todd Outcalt has written Husband's Guide to Breast Cancer, and Indiana Wineries.