Description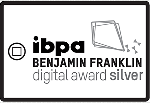 Betty White: The First 90 Years is Named a Benjamin Franklin Award Silver Honoree Winner!
Get your copy of the award winning eBook at the following sites:



Retailers this eBook is available through: Follett, Baker & Taylor, MyiLibrary, EBSCO, eBrary, Overdrive.
Betty White has appeared in nearly one hundred network television specials, two dozen game shows, and her work on sitcoms is legendary. In her long lustrous career, Betty White has seen it and done it all. This book covers not only covers her life in show business, but also introduces the reader to Betty's work outside of the television world.
Look inside and roam Betty s roles from her snarky, unforgettable appearances as Sue Ann Nivens on the ground-breaking Mary Tyler Moore Show to her naïve air-head Rose Nylund, one fourth of the mega-hit sitcom,The Golden Girls.