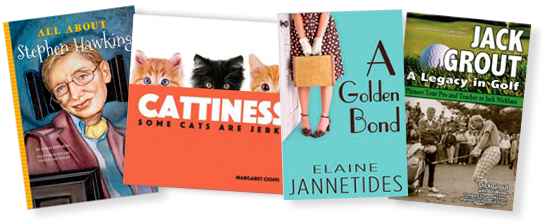 Blue River Press released its first book in the spring of 2004.
Today we have more than two hundred books and eBooks in print on the subjects of sports, health, fitness, education, games, popular culture, travel, regional interest, young adult and more. Our books have been recognized with awards and national and regional review attention.
We have had many titles reach BookScan category top 50 status in retail sales; illustrating that readers have responded by purchasing Blue River Press titles. Our distributor, Cardinal Publishers Group, has placed our books in chain and independent book retailers, libraries of all sorts, mass-merchant retailers, gift shops, and many specialty retail and wholesale channels.
Our authors, editors and designers always keep the reader in mind when creating and developing the content and designing attractive books that are competitively priced.
At Blue River Press our mission is to produce, distribute and market books that present the reader with good educational and entertaining information at a value.