Bernie Clark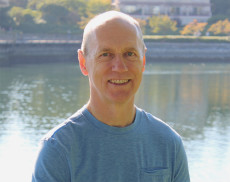 Bernie Clark has had a passion for science, spirituality and stories of mythology since childhood. He has a degree in science from the University of Waterloo, and spent over twenty-five years as a senior executive in the high tech/space industry. He has been investigating the path of meditation for three decades and began teaching yoga and meditation in 1998. He is the author of two books on yoga and the creator of the www.YinYoga.com website.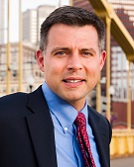 Andrew Conte, as a reporter for the Pittsburgh Tribune-Review, covered the legalization of casino gambling in Pennsylvania and the Penguins' bid for an arena. He has won numerous national and state awards for his writing, including the Carnegie Science Award and first-place honors from the Inland Press Association, the Association of Health Care Journalists, the Pennsylvania Associated Press Managing Editors and the Associated Press Society of Ohio. Two times, the Pennsylvania Society of Professional Journalists has recognized Andrew with the Spotlight Award, its top prize for investigative reporting. Andrew was a finalist for the Livingston Award for Young Journalists. The Tribune-Review has twice named him its reporter of the year, and at a previous job he was a member of the Scripps Howard Dream Team. When he's not writing, Andrew teaches journalism as the founding director of a news service program at Pittsburgh's Point Park University.  He lives in Pittsburgh, PA.
Anthony D. Fredericks, Ed.D.
Anthony D. Fredericks, Ed.D. is a nationally recognized educator well known for his practical teacher materials and stimulating and engaging conference presentations.  A retired professor of education from York College of Pennsylvania, he is an award-winning and best-selling author of more than 150 books, including teacher resource materials (Guided Reading in Grades 3-6), children's books (Mountain Night, Mountain Day; The Tsunami Quilt), and adult non-fiction titles (The Secret Life of Clams). His extensive background includes experience as a classroom teacher, reading specialist, professional storyteller, curriculum coordinator, educational consultant, and staff developer. He won the 2004 International Reading Association Teacher's Choice Award, the 2007 Bank Street College of Education Best Book of the Year, 2008 World Storytelling Award.
Lew Freedman is a veteran sportswriter who is the author of more than 70 books, many on baseball, and has been an avid researcher of baseball history. He has also worked as a sportswriter for the Chicago Tribune, Philadelphia Inquirer, and Anchorage Daily News.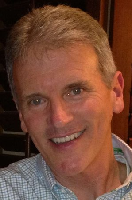 Dick Grout is a second-generation PGA golf professional who has followed closely in his famous father's footsteps. After college at Florida State University and Florida International University, Dick turned pro in 1977. He attended the PGA Q-School twice and playing on the American Golf Tour; the National Golf Association Tour; and the Space Coast Tour. He is both an accomplished player and teacher who specializes in the history and traditions of golf and has assisted a number of journalists in their writings about the extraordinary life of Jack Grout. Dick Grout lives in Sunset, SC.
Michael Gurnow
Michael Gurnow is a former literature and pre-law professor whose linguistic training was overseen by an active NSA language analyst. A noted environmentalist and film critic whose work Pulitzer-recipient Roger Ebert called "very admirable," Gurnow's writing spans such topics as national security, veterinary legislation, and overpopulation. His first book, THE EDWARD SNOWDEN AFFAIR, was an international bestseller, while his sophomore effort, NATURE'S HOUSEKEEPER, was dubbed "Thoreau meets Hunter S. Thompson" by Ron Dakron, author of HELLO DEVILFISH!, and "intellectually profound yet outrageously funny" by British Mountaineering Council Ambassador Chris Townsend. Gurnow is editor of the award-winning blog, THE THOR CHALLENGE.
Terry Hutchens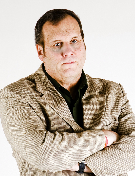 Terry Hutchens knows Indiana University basketball. For the past 15 years he has worked as the IU football and basketball beat writer for the Indianapolis Star and now is with Fox Sports / Scout (Indiana.Scout.com). He's covered the team from the Bob Knight era through today and has worked as a sportswriter for more than 35 years.
Bernie Lubbers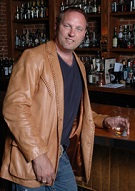 Bernie Lubbers is the Ambassador for American Whisky for Heaven Hill Distillery in Bardstown, KY. A veteran comedian of 25 years and star of his own one-man play, he is entertaining, and he can also tell you more about bourbon than you ever thought you could know. Bernie travels over 100,000 miles each year educating people about out native spirit; BOURBON. He spends most of time promoting great brands such as Evan Williams, Elijah Craig, Larceny, Old Fitzgerald, Bernheim Wheat, Rittenhouse Rye, Parker's Heritage, Henry McKenna, and a TON of Bonded Bourbons in the Heaven Hill portfolio. For information about Bernie Lubbers  website www.WhiskeyProf.com, where visitors can take course and quizzes, and learn more about Bourbon Whiskey.
Todd Outcalt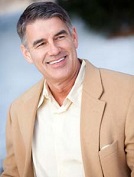 Todd Outcalt is a United Methodist pastor who has helped hundreds of people through cancer and beyond, including his own wife of thirty years. He is also the author of more than twenty books in six different languages including, Before You Say "I Do" (Penguin, 2006), Your Beautiful Wedding on Any Budget (Sourcebooks, 2009), and The Best Things in Life Are Free (HCI, 2005). He has also written widely in health and wellness for such magazines as American Fitness, Cure, and Aim. Since 2004 Todd has served as lead pastor of Calvary United Methodist Church in Brownsburg, where he lives with his wife, Becky, and they now manage an empty nest and enjoy hiking, kayaking, and reading in their spare time.
Mel Proctor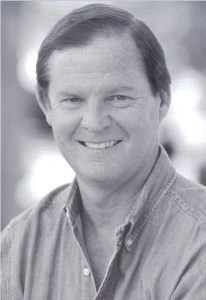 I Love the Work, But I Hate the Business is Mel Proctors second book. He is also the author of The Official Fan's Guide to the Fugitive, a history of the hit television show of the 1960s. In nearly 40 years as a sportscaster, Proctor has called over 5,000 events and conducted more than 2,000 interviews. He has channeled his expertise into Mel Proctor Sports Media, working with athletes, coaches, and aspiring broadcasters. He served as a tutor for the late Junior Seau on Sports Jobs with Junior Seau on the Versus network.
Proctor has also acted in film and television and had a recurring role on NBCs hit Homicide. He is a busy voiceover artist and is completing his first novel. Proctor and his wife Julie live in Encinitas, California.
I Love the Work, But I Hate the Business
Dale Ratermann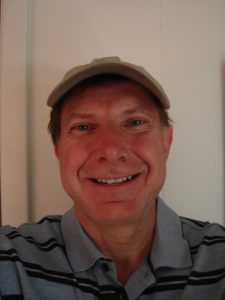 Dale Ratermann was a long-time executive with the NBA's Indiana Pacers and has had more than 50 books published. The Illinois native enjoys traveling, reading and walking his dogs.
Andrew E. Stoner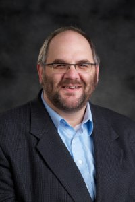 Andrew E. Stoner is the author of the political biography Legacy of a Governor: The Life of Indiana's Frank O'Bannon, true-crime and popular culture including Those 70's Shows, Notorious 92, and Betty White: The First 90 Years. A journalist by training, his writing has been published in the South Bend Tribune, the Goshen News, the Indianapolis Star, the Indianapolis Recorder, Sports Illustrated and Colliers Worldbook Encyclopedia. He holds a bachelor's degree in journalism from Franklin College of Indiana and a master's degree in journalism from Ball State University. Andrew is an instructor in public relations in the Division of Communication at the University of Wisconsin – Stevens Point. In 2013 he received his Ph.D. in Public Communication and Technology at Colorado State University.