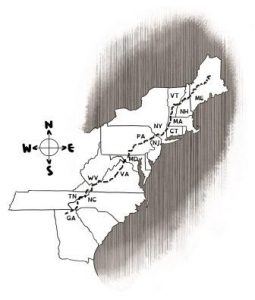 A great way for a young reader to celebrate Earth Day is to explore one of the most fascinating trails in the US and learn more from this exciting book written for children between 9 and 13. Let's spend Earth Day on the trail with All About the Appalachian Trail. Even more mature readers will love the information laid out here. The author, Leonard M. Adkins is an expert on the Appalachian Trail. He takes you from Georgia to Maine with precision guidance. "I was excited to write a book about the AT for kids in the midst of their formative years as they are developing ideas about the world around them that will last a lifetime," says Adkins.
In this book, you will see that the Appalachian Trail (AT) is cared for by thirty-one trail clubs, the National Park Service, and the Appalachian Trail Conservancy. The trail is 2,200 miles long, and typically attracts more than two million hikers each year. Adkins skillfully presents the history of the AT and its many sides. He includes its geological, ecological, and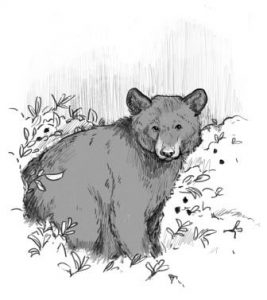 human history, as well as its history as a trail. When you finish the book, you will better understand this great American treasure.
Publisher, Tom Doherty, commented, "Leonard doesn't just write books, he lives them. He has thru-hiked the AT five times and written more than two dozen books on hiking and nature, which made him the natural choice to write All About the Appalachian Trail."
Are your kids thinking about hiking? All About the Appalachian Trail is a great way to help excite them about hiking. This book can also be used as a tool for parents and teachers to instruct kids on the importance of our natural world, volunteerism, and the joy of the great outdoors. Teacher's guides by Chris Edwards, Ed. D, Chief Educational Consultant for Blue River Press, are available for free to teachers, librarians, and home schoolers.
Would you like to know more about the All About..Series? We have People and Places available. Have a look at them here. If you have any questions, you can contact us here or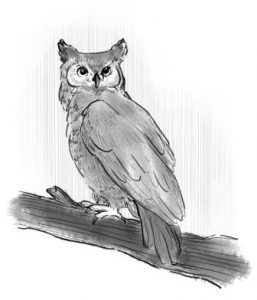 give us a call at 317-352-8200.
For review copies, an interview with the author, images and illustrations, and excerpts contact Ginger Bock, gbock@cardinalpub.com, or 800-296-0481.