The courthouse represents a place of order, respect, justice, and judgment. It is supposed to anyway. There have been shocking and tragic events in the courthouse where raw emotions erupt and even violence ensues. Courthouse Chaos: Famous & Infamous Trials, Mob Violence, & Justice by Andrew E. Stoner cover frenzied courtroom stories that have taken place across the country throughout the years.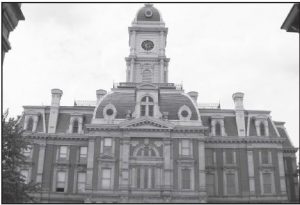 True Crime fans will be unable to put Courthouse Chaos down as each layer takes you into well-known cases as if you were there. You will read about the trial of thrill killers, Leopold and Loeb, also in the book is the "Scopes Monkey Trial," and Stoner writes about Grand Dragon of the Ku Klux Klan, D.C.  Stephenson who once proclaimed, "I am the law in Indiana." Additional events covered are the trials involving Larry Flynt, Charles Manson, John Wayne Gacy, among many others. 
Andrew E. Stoner skillfully and unbiasedly writes about the diverse nature of America's county and federal courthouses. His summary of the trials reveal the reasons behind these horrible acts. 
"Some of the backstories will be familiar—failed marriages, business and political rivalries, gang violence, and men and women whose lives are spiraling out of control. And others represent the unresolved and simmering issues of race and privilege played out in deadly, sickening fashion. Few of the cases represent 'career criminals,' but rather 'everyday people' whose lives explode in a very public way, and a very public place—the county courthouse."—Andrew E. Stoner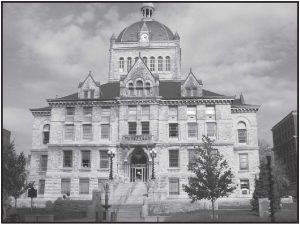 Andrew E. Stoner is a native of Goshen, Indiana, and lived in Indianapolis for twenty-six years. He started writing as a boy by teaching himself to type on an old Underwood manual typewriter. A journalist by training, his writing has been published in the South Bend Tribune, Goshen News, Indianapolis Star, Indianapolis Recorder, Sports Illustrated and Colliers Worldbook Encyclopedia. He holds a bachelor's degree in journalism from Franklin College of Indiana and a master's degree in journalism from Ball State University. He is currently completing a Ph.D. in journalism and technical communications at Colorado State University in Fort Collins, Colorado. 
To see more books on True Crime, visit our Book Shop here. While you are there, you can see the other books Blue River Press publishers. If you have any questions, please contact us here or give us a call at 317-352-8200. 
Blue River Press released its first book in the spring of 2004. Today we have more than one hundred books and eBooks in print on the subjects of sports, health, fitness, education, games, popular culture, travel, and more. Our books have been recognized with awards and national and regional review attention.