Mind Matters
An Occasional Column by Anthony D. Fredericks
Lost in the Wilderness (Part 1)
This Fall, 700,000 adjunct instructors will be hired to teach more than 16 million full and part-time undergraduate college students. Depending on the institution, 50-70% of all college instructors will be part-time. Research clearly demonstrates that the majority of those instructors will receive absolutely no guidance or training in teaching college students. They will be lost in the wilderness.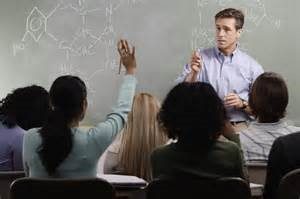 At most colleges, there's no indoctrination program or training initiative for adjunct instructors. Adjuncts are expected to "know their stuff" and how to impart that knowledge to impressionable college students. Unfortunately, they are set adrift with very little support. Here's some critical information often missing or neglected:
1. College students don't learn everything you teach them. You'll put together a dynamic lesson, pull in some really interesting podcasts, and design the most creative PowerPoint presentation ever seen by human eyes – and students won't learn! It's a sad reality, but the truth of the matter is that output is not always equal to input. There is no guarantee that the time and effort you put into a lesson will result in students ready to craft a Nobel Prize winning physics experiment. No matter how excellent you think your lessons are, the reality is that there will be some students who just won't get it.
2. Who you are is more important than what you know. Students will not judge you based on the quantity of "stuff" you have in your head. Your evaluation, in the eyes of students, will be based primarily on how you made them feel. Did you go out of your way to make them comfortable in the classroom? Did you acknowledge their presence on a regular basis? Did you give them valid opportunities to make choices and follow through on those choices?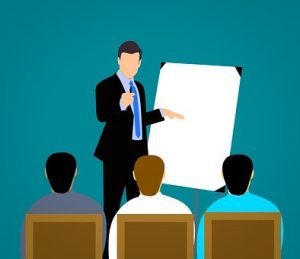 3. Affect is more important than knowledge. Here's an absolute fact of life about teaching college: The more I know about my students, the better teacher I will be. The fact that you can name all the democracies in sub-Saharan Africa does not make you a good college instructor. You will not distinguish yourself as a teacher by sheer brain-power; you will, however, distinguish yourself by what you do with your knowledge.
4. No one has all the answers. Heck, I taught for more than fifty years and I still asked for help on 1) integrating more technology into my classes, 2) more effective ways of assessing student progress, and 3) innovative ideas for beginning any class session. Asking for help, particularly during your first college course, can be one of the surest paths to teaching success. Please don't cocoon yourself from the larger teaching community. Please know that when you approach someone and ask for help, you are showing trust; and through trust you are building community.
Adjunct professors are frequently the lifeblood of a department or college. Not only do they bring in experiences from the "real world," so too, do they bring in their own unique brand of excitement and enthusiasm. In a nutshell, they do it because they love to teach and they love to share their expertise with a new generation of learners. The benefits are not necessarily in a paycheck, but rather in the mutual energy they share with students.
_____________________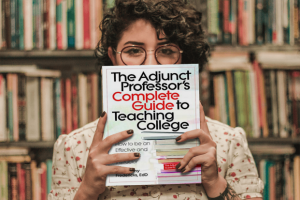 Dr. Anthony D. Fredericks is Professor Emeritus of Education at York College of Pennsylvania. He is an award-winning author of more than 170 books, including The Adjunct Professor's Complete Guide to Teaching College as well as five other Blue River Press titles (e.g. From Fizzle to Sizzle).