How much do you know about the various states? Let's see with these crossword puzzle books published by Blue River Press. You will have loads of fun challenging your knowledge of some pretty amazing states in the U.S. with these outrageously amusing crossword puzzle books. Whether you live in one of the states, want to visit that part of the country, or just enjoy testing yourself on how much you really know about a certain state, these books are great to play when you are traveling or just relaxing. Our crossword puzzle books offer endless fun. Let's take a look together at what Blue River Press has to offer you in entertaining crosswords.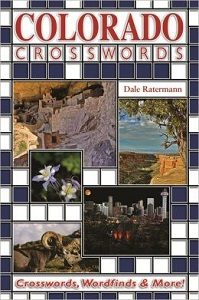 Colorado Crosswords
By Dale Ratermann
Even if you know a lot about Colorado, this book could open you to some new facts and fresh information about the Centennial state. Get your pencil and get ready to start!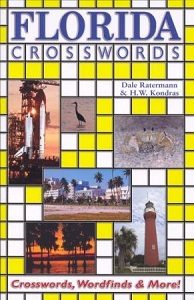 Florida Crosswords
By Dale Ratermann and H.W. Kondras
The sunshine state is known for amusement parks, everglades, beaches, and of course, sunshine. Check out this is collection of historical shorts, pictures, word finds, and crossword puzzles.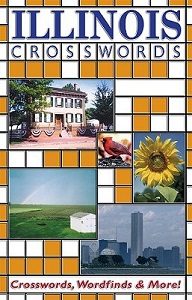 Illinois Crosswords
By Dale Ratermann and H.W. Kondras
What type of wildlife abides in Illinois? What movies have been made there? What is Famous Illini? What type of festivals take place in the Prairie state? You will find the answers to those question and much more trivia in Illinois Crosswords.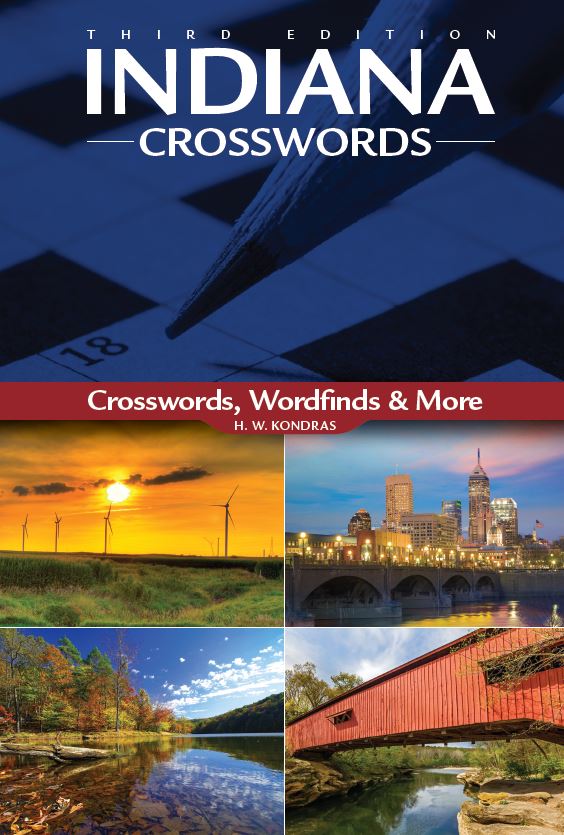 Indiana Crosswords, 3rd Edition
By H.W. Kondras
Hoosiers love their basketball, football, and all types of sports. This trivia book is filled with fun facts on famous people who hailed from Indiana, the festivals that take place throughout the state, the types of animals that wander in the woods and byways of Indiana, some infamous crimes, not to mention the Indy 500 Race. Filled with so much information on attractions, parks, and sports teams, this book is sure to entertain you for hours.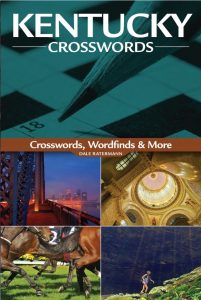 Kentucky Crosswords
By Dale Ratermann
Did you know that Muhammed Ali once lived in Kentucky? There are other famous people who once made their homes in the Bluegrass state. The brainteasers in this crossword puzzle book cover fun facts and photos about landmarks, history, bourbon distilleries, and bluegrass music.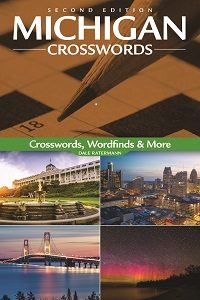 Michigan Crosswords, 2nd Edition
By Dale Ratermann
What lakes makes up the Great Lakes? Have you ever tip toed through the tulips in Michigan? Well, in this crossword puzzle book, you can learn all about the Wolverine state from the people who made it famous to the home of the automotive industries.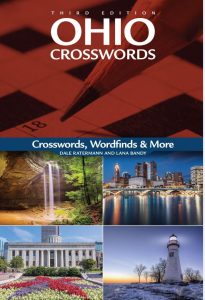 Ohio Crosswords, 3rd Edition
By Dale Ratermann
Six U.S. presidents and a legendary golfer all came from this state, if you are a fan of the Buckeye state, you probably already know who they are. With so many attractions, Ohio is a great state to live in and to visit, and Ohio Crosswords, 3rd Edition will offer up hours of trivia fun.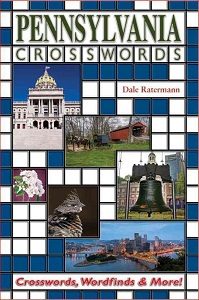 Pennsylvania Crosswords
By Dale Ratermann
This book is rich with Pennsylvania history and fun ways to test your familiarity with the numerous facts about the Keystone State. Sit back and enjoy the maps, photos, and word searches. This is a great addition to your library whether you live in Pennsylvania or just love the beauty of this historical state.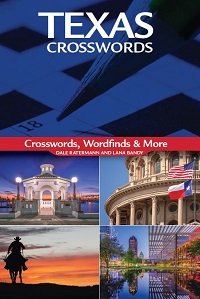 Texas Crosswords, 2nd Edition
By Dale Ratermann and Lana Bandy
You've heard that everything is big in Texas, well, everything is big in this Texas crossword puzzle book.  Find out how much you know about the Lone Star state as you have fun with word searches, historical facts, sports, trivia, photos, and puzzles.
With maps, photos, games, puzzles, and trivia, the Crosswords make great gifts for friends, family, and yourself! You can purchase a copy today! Just click on the title and the link will take you to the book.
To see more excellent books and titles on other topics, go to our book shop. If you have any questions, you can contact us here or give us a call at 317-352-8200.
At Blue River Press our mission is to produce, distribute and market books that present the reader with good educational and entertaining information at a value.
Blue River Press titles are distributed by Cardinal Publishers Group.
Happy Reading ~ Ginger Bock