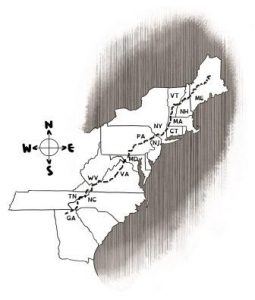 A great way for a young reader to celebrate Earth Day is to explore one of the most fascinating trails in the US and learn more from this exciting book written for children between 9 and 13. Let's spend Earth Day on the trail with All About the Appalachian Trail. Even more mature readers will love the information laid out here. The author, Leonard M. Adkins is an expert on the Appalachian Trail. He takes you from Georgia to Maine with precision guidance. "I was excited to write a book about the AT for kids in the midst of their formative years as they are developing ideas about the world around them that will last a lifetime," says Adkins.
In this book, you will see that the Appalachian Trail (AT) is cared for by thirty-one trail clubs, the National Park Service, and the Appalachian Trail Conservancy. The trail is 2,200 miles long, and typically attracts more than two million hikers each year. Adkins skillfully presents the history of the AT and its many sides. He includes its geological, ecological, and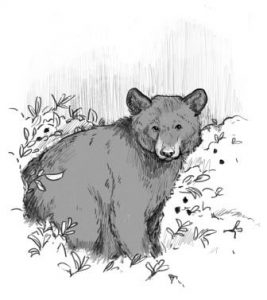 human history, as well as its history as a trail. When you finish the book, you will better understand this great American treasure.
Publisher, Tom Doherty, commented, "Leonard doesn't just write books, he lives them. He has thru-hiked the AT five times and written more than two dozen books on hiking and nature, which made him the natural choice to write All About the Appalachian Trail."
Are your kids thinking about hiking? All About the Appalachian Trail is a great way to help excite them about hiking. This book can also be used as a tool for parents and teachers to instruct kids on the importance of our natural world, volunteerism, and the joy of the great outdoors. Teacher's guides by Chris Edwards, Ed. D, Chief Educational Consultant for Blue River Press, are available for free to teachers, librarians, and home schoolers.
Would you like to know more about the All About..Series? We have People and Places available. Have a look at them here. If you have any questions, you can contact us here or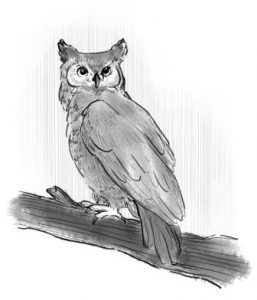 give us a call at 317-352-8200.
For review copies, an interview with the author, images and illustrations, and excerpts contact Ginger Bock, gbock@cardinalpub.com, or 800-296-0481.
In honor of Women's History Month, we are looking at some fascinating women who made a mark and a change in this world. Let's look at this Woman of Wonder, Madam C.J. Walker.
Not only was she an outstanding entrepreneur, but she made accomplishments unheard of for the times in which she lived. Born in 1867 to parents who had been slaves, Sarah Breedlove was the first person born free in her family. She married Charles Joseph Walker and became known as Madam C. J. Walker, a familiar name still used on haircare merchandises today.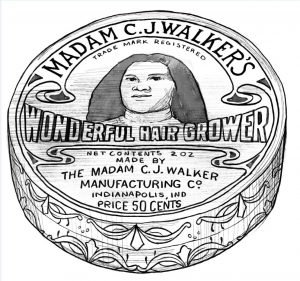 In the Beginning
Madam Walker had brothers who were barbers which came in handy when she began having hair loss. After spending time talking with them, she created a formula that healed scalp infections. Later she started her own line of haircare products such as Wonderful Hair Grower and Scalp Ointment.
An Entrepreneur

She was an entrepreneur. Her haircare goods helped grow and smooth hair, prevent baldness, and reduce dandruff. She was able to provide jobs to thousands of women who went door-to-door across the United States and the Caribbean. Because of her inventiveness, she became the first female African-American millionaire.
Philanthropy
Madam C.J. Walker was a strong supporter of the African American community. She made a $1000 donation to a new YMCA building in Indianapolis. She funded scholarships for Tuskegee Institute and Daytona Normal Institute for Girls. She also became a supporter of the Harlem Renaissance arts.
All About Madam C.J. Walker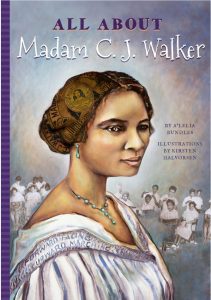 All About Madam C.J. Walker is about this remarkable woman and the way she helped change and shape the world. This book by A'Lelia Bundles, the great-great granddaughter of Madam Walker, will inspire young readers and older readers alike even as the woman herself inspired many.
The Author
A'Lelia Bundles is chairman of the board of the Foundation for the National Archives, a vice chairman of Columbia University's board of trustees, a member of the advisory boards of the Indiana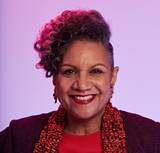 Historical Society's publication committee, and of the Schlesinger Library at the Radcliffe Institute for Advanced Study at Harvard University. She is the great-great-granddaughter of Madam C. J. Walker and lives in Washington, D. C.
You can see more books in the All About…Series here. Also available in the All About…Series are Teachers Guides. To find out about the books Blue River Press publishes, go to our book shop. If you have any questions, please contact us here or give us a call at 317-352-8200.
Blue River Press has more than 100 books and e-books in print and is distributed nationally by Cardinal Publishers Group.
                                   Happy Reading,
Ginger Bock