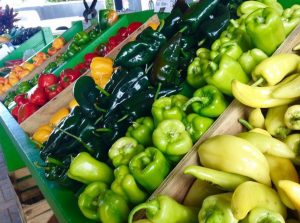 Have you ever wondered how to safely store food and make amazing meals without the use of a refrigerator? Knowledge like this comes in handy especially when camping, boating, traveling, and living off of the grid. This may sound impossible, but Carolyn Shearlock is a renowned sailor with more than a decade of experience sailing and living on the open seas. She has mastered the techniques on how to properly wash, store, treat, and cook food for maximum flavor and sustainability, and she shares her knowledge in Storing Food Without Refrigeration.
"Most of us on boats don't have as much refrigerator space as we'd like, yet we go longer between trips to the grocery store than when living ashore. I was thrilled to share all the tricks I've learned in a lifetime of adventuring for eating well with very limited—or no—refrigeration.  Meats, eggs, cheese, milk, butter, fruits, and veggies are all not just possible, but some actually last better outside the refrigerator." Carolyn Shearlock shared.
In Carolyn's book, Storing Food Without Refrigeration, you will find out valuable information. Did you know:
Buy never-refrigerated vegetables and fruit from a true farmer's market where the produce has been freshly picked.

Green onions are easy to store and the tops will regrow several times.

Adding homegrown sprouts to the top of a salad made from canned goods will add not only crunch but nutrients too.

Many condiments can be stored at room temperature
Find out what you need to know to get the most out of your food without the use of a refrigerator in Storing Food Without Refrigeration. Enjoy the freedom of preparing your meals anytime and anywhere.
Carolyn Shearlock realized that there were two essential ingredients for great trips: sleeping well and eating well. Food didn't have to be fancy, but it shouldn't be a gray blob, either.
Over the years, trips have progressed from weekend Girl Scout camping trips to more rugged adventures on three continents lasting as long as four months.
In 2016 she began a podcast on Boat Radio. Carolyn, her husband Dave and dog Paz now live aboard their second cruising sailboat, Barefoot Gal.
To see more of the books that Blue River Press publishes, you can stop by our Shop and look around. If you have any questions, just contact us here of give us a call at 317-352-8200. One of our representatives will be happy to help you.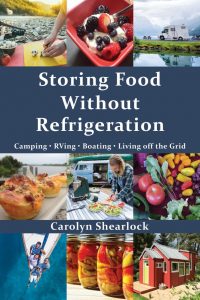 Blue River Press has more than 100 books and e-books in print and is distributed nationally by Cardinal Publishers Group.
Listed below are cognitive enhancers to aid in mental performance.
The following is an excerpt from Healing Trauma with Yoga: Go from Surviving to Thriving With Mind-body Techniques by Beth Shaw. Instructions on ordering the book are at the end of this blog.
Food can greatly affect our brain's performance, and so can stress and trauma. If you are working from all angles to enhance your brain function, including your dietary choices, then your mental abilities will become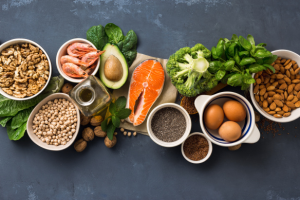 stronger. Foods with omega-three fatty acids, B vitamins, and antioxidants are wonderful components, and with those, your heart and blood vessels will also reap the benefits.
Leafy Greens—Leafy greens such as kale, spinach, and collards are rich in brain-healthy nutrients like vitamin K, lutein, folate, and beta carotene. They also play a strong role in healthy digestion by adding fiber and magnesium to your diet.
Fatty fish—Fatty fish are abundant sources of omega-three fatty acids.
Berries—Flavonoids, the natural plant pigments that give berries their brilliant hues, also help improve memory, research shows. They are also jam-packed with vitamin C, which helps cope with cortisol, a hormone that is released during times of stress.
Walnuts—Nuts are excellent sources of protein and healthy fats, and this type of nut in particular might also improve memory.
Dark chocolate—the antioxidants, protein, and fiber in dark chocolate support a positive mood and healthy cognition. Eat in moderation.
Fruits—Apples, bananas, and oranges are packed with fiber and vitamin C.
Beth Shaw is the president and founder of YogaFit Training Systems. The leader in mind-body education, YogaFit has trained more than 200,000 fitness instructors on six continents.
Now Shaw is an internationally known fitness expert and the author of Beth Shaw's YogaFit and the publisher of Angles magazine. Shaw and her company have been showcased in numerous fitness magazines as well as Oprah's O magazine, Time, More, Entrepreneur, Yoga Journal, Glamour, Self and USA Today. She has also been featured on CNBC, CNN, NBC, CBS, E Style, Channel, Showtime, and Donny Deutsch's Big Idea.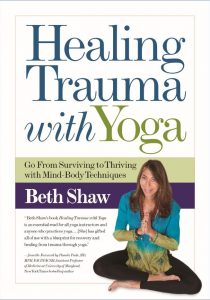 To purchase a copy of Healing Trauma with Yoga: Go from Surviving to Thriving with Mind-body Techniques by Beth Shaw, you can go here. You can also buy one wherever fine books are sold.
Follow Beth on social media: Twitter YogaFit – Facebook – Instagram
If you are interested in scheduling a book signing or appearance with Beth, please contact Thomas McLean tmclean@cardinalpub.com
To see more of our array of book titles and genres, you can go to our book shop and look around. You just might see something you would like to purchase. If you have any questions, contact us at 317-352-8200.
Follow Blue River Press on: Twitter, Facebook, and Pinterest