Stretching is an important part of life. Doing it regularly keeps us flexible and agile. Stretch Therapy details the delightful realms of anatomy, physiology, and stretching! Included in the book are basic terms for you to become familiar with as you go through the chapters.  Each section opens with key words and thoughts that are important to the body areas that are being stretched.
The author, Emily A. Francis, focuses on breathing practices to help you gain full access to your breath. Slow and steady breathing as you stretch allows you to bring added heat to your muscles when you exhale. She also instructs you not to hold your breath during any of the stretches.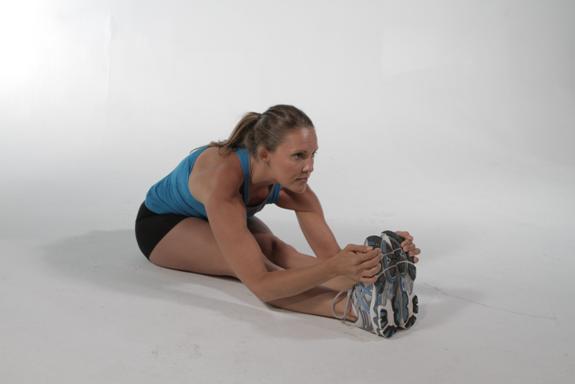 The book is filled with illustrations and color photographs demonstrating proper positioning for each stretch along with instructions. Included are individual stretches that range from floor, to standing, to chair stretched. There is also partner stretching with photos indicating the various stretches that are done with the aid of a partner.
"I am a primary care physician and I see many patients having problems with musculo-skeletal issues. This is especially true after the weekend. Many patients with these problems are "weekend warriors" or just took on too much to do, while with others it is an aggravation of an ongoing recurring problem. But overall regardless of whether the problems are weekend related or occurring regularly, there is no doubt that if these patients had stretched adequately prior to their efforts and on a regular basis, they would be in a far better situation. And this is why I recommend this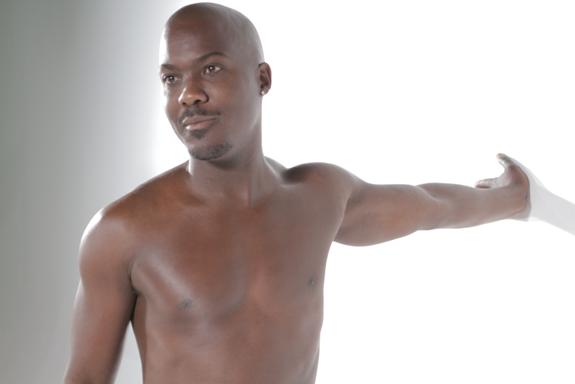 book and encourage adequate stretching to patients." ~ David M Reingold, M.D.
To learn more about this book or to purchase a copy, you can click here or give us a call at 317-352-8200.
About the Author
Emily A. Francis has a B.S. in Exercise Science and Wellness from Jacksonville State University with a minor in nutrition. She also wrote, The Body Heals Itself.
If you would like to know more about Blue River Press, you can contact us here or give us a call at 317-352-8200. One of our skilled representatives will be ready to help you.
The content was compiled by Ginger Bock
The 365 Day War by Randy Mills
In the book he co-authored with his wife Roxanne, Summer Wind, they share the touching story of a Vietnam soldier preserved in scores of letters he sent home. The following is a small glimpse into the hardships and trials the many Vietnam vets faced during that war. 
Men and women who served in Vietnam endured different experiences based on whether or not they served in the field at small primitive base camps or were stationed at much larger relatively safe bases. When and where they served also shaped their experiences. The vibe of the war drastically changed by 1965, and again, in 1968. Fighting in the Central Highlands was different than fighting in the Delta region. There were many other areas of fighting—the Iron Triangle, Thunder Road, around the DMZ, Pinkville, and so forth.
Americans did share many common experiences in Vietnam—the hot, humid climate; the horrendous mud of the wet season and the constant blinding dust of the dry; an assortment of large biting insects. Perhaps the most profound element shared by those in combat involved the DEROS policy practiced during the war.
Ronald Glasser, an officer in the Medical Corps during the Vietnam War observed in his book, 365 Days, that there was no novel to be written about the Vietnam War at the individual level. "There is not enough for a plot, nor is there really any character development. If you survive 365 days without getting killed or wounded, you simply go home and take up where you left off."[i]
This rotation policy would make it difficult for many combat soldiers to heal once they returned home. One doctor who worked extensively over the years with Vietnam veterans believed that many of these returning soldiers suffered emotional problems once they returned home because of a lack of the preservation "of the social and moral cohesion of the soldier's face-to-face combat unit," especially from the "destruction of unit cohesion by individual-rotation policy [DEROS] in Vietnam." These elements were why so "many psychological injuries that might have healed spontaneously instead became chronic." Unlike in World War II, the typical Vietnam soldier "went over alone, integrated himself as a 'fucking new guy' in an already formed and highly stressed unit, and often came home alone, leaving behind a unit that was still in combat. He had no chance to 'debrief,' to talk about what happened with people he trusted who understood his experiences."[ii]
For many combat soldiers in Vietnam, the fighting amounted to a 365 day war, a struggle which had little meaning beyond their survival and the survival of their immediate fellow soldiers.   
[i] Ronald Glasser, 365 Days, New York: George Braziller Inc., 2003, XII.
[ii] Jonathan Shay, Achilles in Vietnam. New York: Simon & Schuster, 1994, 198.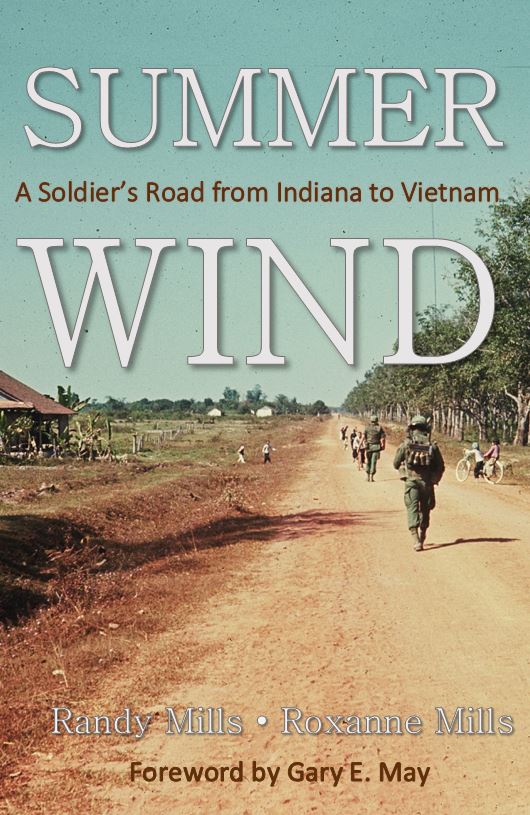 Randy Mills is a professor of the social sciences at Oakland City University. His articles have been featured in Connections: The Hoosier Genealogist, among others.