Dad's Day is coming up, and we have some fun picks for Father's Day that your dad is going to love. From fiction to sports, our selection of books will have him reading from cover-to-cover. I've chosen a few to present, but, believe me, there are many more that will tickle his fancy. You can view them on our online bookshop.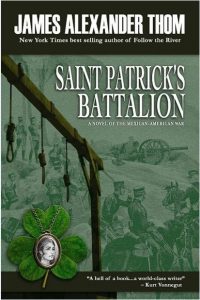 Fiction
By James Alexander Thom
They were a proud group of mostly Irish rogue cannoneers during the Mexican-American War. They deserted the American Army and fought for the Mexicans. Their choices were to win, die in battle, or hang as deserters. They were heroes to the Mexicans. Bestselling author, James Alexander Thom shines new light on this often forgotten chapter in American history.
Football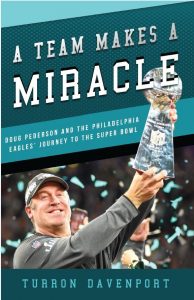 A Team Makes a Miracle: Doug Pederson's Journey to the Super Bowl
By Turron Davenport
Led by head coach Doug Pederson, the Eagles embraced "the underdog" mantra and used it as a rallying cry during their run to Philadelphia's first Super Bowl win ever.
This book takes you into the locker room for an up close and personal look at some of the best stories that fueled the Eagles as they did the unthinkable.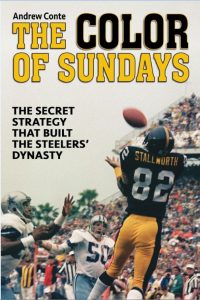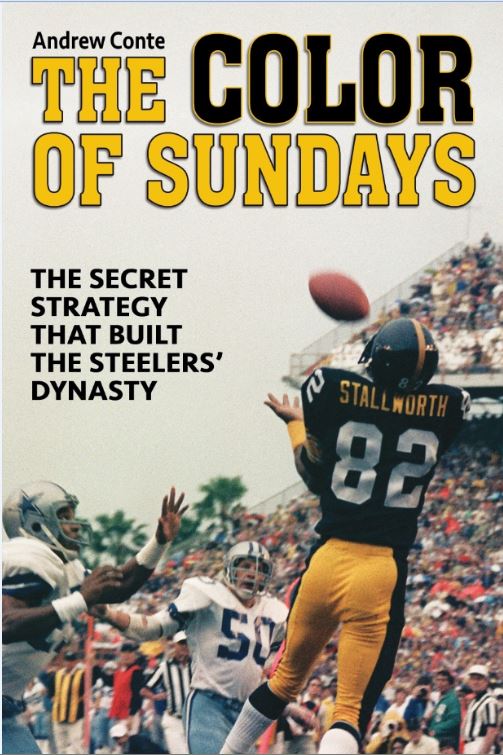 The Color of Sundays: The Secret Strategy That Built an NFL Dynasty
By Andrew Conte
This is the story of how Bill Nunn Jr., Art Rooney, and the Steelers front office reshaped the franchise. Bill Nunn Jr.'s strategy was simple; scout talent where many other teams had failed and bring in players from the historically black colleges and universities. It was a winning strategy.
Basketball / Biography
The Story of Basketball Great Clyde Lovellette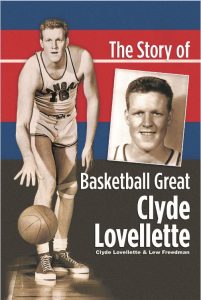 By Clyde Lovellette with Lew Freedman
During his professional career, Clyde Lovellette collected three NBA championship rings. His first championship was with the Minneapolis Lakers and with it he became the first player in history to win an NCAA title, an Olympic gold medal, and an NBA championship. He collected two more championship rings with the Boston Celtics playing behind the great Bill Russell. This book follows his rich basketball career.
Boxing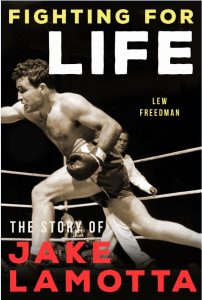 Fighting for Life: The Story of Jake LaMotta
By Lew Freedman
Forced as a youth to fight for money, Jake LaMotta emerged to make boxing a profession. LaMotta was a wildly popular fighter in his home Bronx, New York. He was nicknamed the Bronx Bull for the heart he showed in the ring and his ability to go toe-to-toe with slicker boxers. His boxing mentality, which took over, inspired the Academy Award-winning movie, Raging Bull.
Travel
Route 66: Travel Guide, Trivia and Puzzles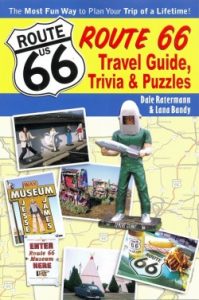 How much do you know about Route 66? With this fun travel guide, you will solve 66 unique puzzles that are all about the route's attractions. You will also answer 66 trivia questions about the places and people that are along the road. This book also offers short historical stories along the way. It's total amusement on Route 66 for all ages.
Puzzles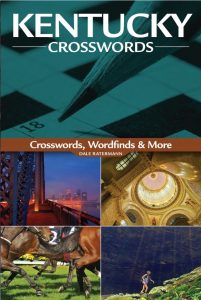 State Crosswords
Alabama Crosswords, California Crosswords, Colorado Crosswords, Florida Crosswords, Illinois Crosswords, Indiana Crosswords, Kentucky Crosswords, New York Crosswords, Ohio Crosswords, and Pennsylvania Crosswords
These fun-filled puzzles will challenge your knowledge of that particular state. Each puzzle includes crosswords, word searches, trivia, state history, and hours of fun that can be shared with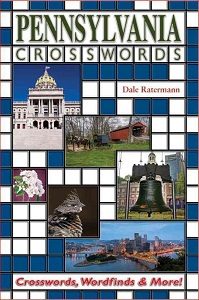 others.
Competitively priced, the books in this selection are well worth every dime spent. You just might think about buying more than one.
To see more of the books that Blue River Press publishes, you can stop by our online Book Shop and look around. If you have any questions, just contact us here or give us a call at 317-352-8200. One of our representatives will be happy to help you.
Blue River Press has more than 100 books and e-books in print and is distributed nationally by Cardinal Publishers Group.
Happy Reading ~ Ginger Bock